The steady inspiring rise of Zia Mody
Last updated on: April 06, 2015 18:34 IST
We bring you this excerpt from Shaili Chopra's book, When I was 25.
You've seen them at the peak of their careers — P Chidambaram, Dimple Kapadia,Rajdeep Sardesai, Shashi Tharoor and many more.
But what were they like when they were 25? What was India like when they were that young? And what can young India learn from their lives?
Shaili Chopra's book, When I was 25, traces the youth of these (among many other) successful personalities as they open up about the challenges they faced and the choices they made to reach where they are today.
In the following extract, Chopra narrates the steady and inspiring rise of Zia Mody: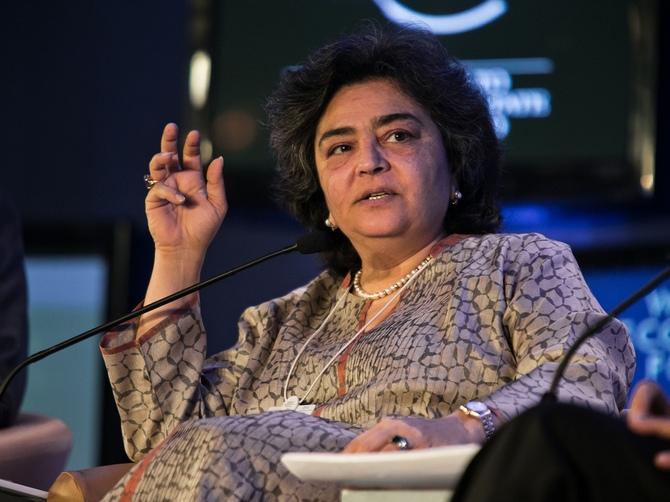 Dealmaker or dealbreaker, Zia Mody is a quintessential workaholic, and thrives on long, busy days.
She is among India's most prolific lawyers and a mascot for career women who pursue their passions despite familial responsibilities.
She believes nothing should come in the way of your ability to work and you should give it your best shot.
She is driven, honest, never ducks from hard work, and has to her credit some of the country's top deals.
And this success has almost nothing to do with the house she was born in.
Former Attorney General Soli Sorabjee's daughter may have chosen law inspired by her dad's experience but Zia Mody is a woman after her own dreams and passions.