The Achaemenids At Ankleshwar
Parsis: myth, ethics, the arts and pride informs every fibre of their material pursuit. A SOAS exhibition says little.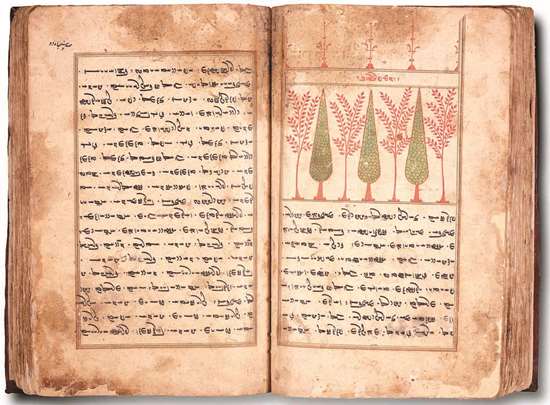 It means well, but fails to do justice to its subject. A new exhibition at London's School of Oriental and African Studies is an ambitious but flawed attempt to understand Zoroastrianism, which claims to be the world's first monotheistic faith and the state religion of the first global superpower, ancient Persia. Both claims are shrou­ded in antiquity, but deeply embedded in the psyche of India's tiniest and most successful minority, the Parsis.
Sometimes called 'the Jews of the East', the Parsis too have a history of a very creative diaspora. Having migrated from Persia to Gujarat during the 8th to 10th centuries AD, one of their founding myths in India was that they were refugees from Muslim persecution after the Arab conquest of Zor­o­astrian Persia. But historical evidence shows that their migrations were motivated as much by trade as by religious dissent.
The London exhibition offers little sense of how well the Parsis have assimilated into Indian life. The most telling example might have been Parsi cuisine, with its unique blend of sweet Persian fruit and nut flavours with more fiery Indian spices. But exhibitions have to make do with artefacts; and the most beautiful on display here are the embroidered Gara silks and Tanchoi brocades which the Parsis imported into India as part of their booming 19th century trade with China. It was typical of the pragmatism of Bombay's Parsi merchant princes that they made their fortunes selling opium to the Chinese, but spent much of those profits endowing the phila­n­thropic and educational trusts for which they are ren­owned, and from which many non-Parsi Indians still benefit.
Click Here for the entire article in Outlook Magazine