Old-world charm of Irani cafes around Kala Ghoda
They may be few and far between, but Irani cafés are an institution in themselves. Goldmines of history, these age-old eateries with their checkered table covers and high ceilings have a character of their own. At the Hindustan Times Kala Ghoda Arts Festival (KGAF) that starts February 7, you can embark on a heritage walk across many of these iconic joints around the area to unearth bits of history and try their signature dishes.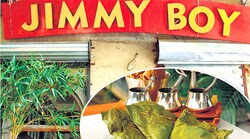 Throwing light on the uniqueness of these restaurants, Kruti Garg, the curator of the heritage walks, KGAF, says, "Irani cafés represented the transition of a meal to an experience. Till the '30s, the concept of family dining was virtually unknown outside the elite circle. Apart from the food, the character of these cafés is distinctive with their bright lights, mirrors, marble table tops, and bentwood chairs; they were called the poor man's parlours."
We take a quick look at the places on KGAF's map.
Fact File: A superstition among the Gujarati traders was that the corner shops were inauspicious for business. So, these technically premium places, which gave access to the premises from two streets, remained unoccupied. The Iranis, who had come in and were setting up their restaurants, lapped up many of these building corner shops. So, even today, most of Mumbai's remaining Irani cafes are found on building corners.
Britannia And Co., Ballard Estate: If the congenial owner of the eatery, Boman Kohinoor, is to be believed, there are regular food lovers from Singapore who come back to this eatery time and again for their Mutton Berry Pulav. The pulav is made using berries imported from Iran. Besides the food, people ought to visit this place for Kohinoor's contagious warmth and smile.
Signature dish: Mutton Berry Pulav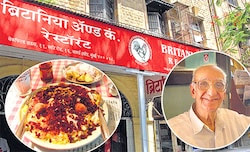 Jimmy Boy, Fort: This quaint eatery has undergone several rounds of renovations, and may not look as old as it actually is, but the food is just as authentic. You cannot try Parsi food in the city, and give Jimmy Boy's Lagan Nu Bhonu (traditional Parsi wedding meal) a miss.
Signature dish: Patrani Machhi
Yazdani Bakery and Restaurant, Fort: It may be difficult to spot for someone new to the area,  but all you need to do to find you way is ask a local. This place, in particular, attracts a lot of German patrons as they have a German version of their menu hanging inside the eatery.
Signature dish: Brun Maska
Join the walk on February 7, at Horniman Circle, 12.30 pm onward.
http://www.hindustantimes.com/art/parsi-diary-old-world-charm-of-irani-cafes-around-kala-ghoda/article1-1314540.aspx