Second Annual Nowruz Traditional Iranian Costume Parade – This Sunday!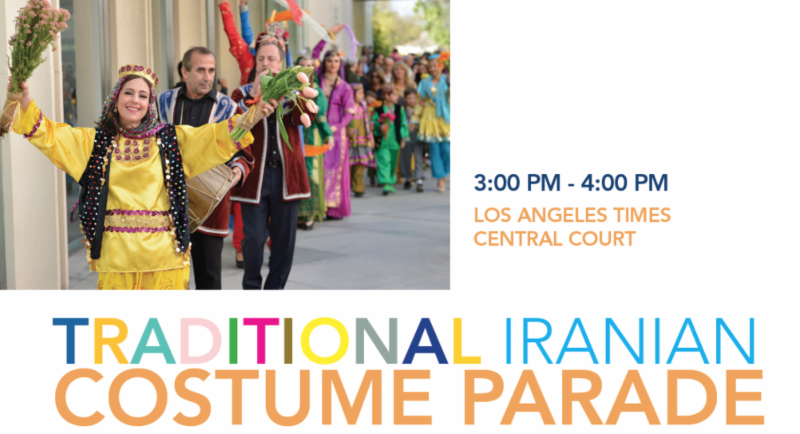 Farhang Foundation is proud to announce the 2nd annual  Traditional Iranian Costume Parade, as part of our Nowruz Celebration this Sunday, March 22 nd, 2015 at the Los Angeles County Museum of Art (LACMA).

We invite and encourage interested individuals of all ages to come dressed in their traditional Iranian costumes, and to participate in this year's parade, which takes place

 from 3:00 PM

to 4:00 PM

.

All parade participants will receive a complimentary raffle ticket at the Parade   check-in desk for a chance to win fabulous prizes, including iPads and much more!

Traditional Iranian Costume Parade Check-in

Check-in Time:

 12:00 PM

– 2:45 PM

(Parade starts at

3:00 PM

sharp)

Check-in Location:

 Los Angeles Times

Central

Court at the Parade Table located next to the Haft-Sin Display.

We look forward to your participation!

After all…it is OUR Farhang!