Parsi Dairy Will Not Close, Say Owners
The owners of Parsi Dairy have told NDTV the shop will not close.
MUMBAI:  After reports raised alarm that the iconic Parsi Dairy on Princess Street in Mumbai may shut down, its owners have clarified they have no such plans. The Princess Street outlet will continue to sell its famous malai kulfi, and sutarfeni along with delicacies like mawa khaja, the owners told NDTV.
Employees of the 99-year-old outlet say they spent the day assuring inquisitive and worried patrons.
"I was shocked when I read the report in the newspaper," said Louella Louis, an old patron of the blue and white shop told NDTV. "They have been running this place for 99 years and they should not shut down. They should open more outlets across Mumbai."
"This is our livelihood, Auntie. Wouldn't we be worried if this place was indeed closing down?" an employee was heard telling another old woman.
On Twitter too, there was outrage over the report. The sentiment was that it would be a tragedy indeed, if Parsi Dairy met the same fate as Bastani, another iconic Parsi institution nearby which shut shop a few years ago.
The reports about the sale of Parsi dairy were apparently triggered by the news of the owners selling a 300-acre plot at Talasari, an agricultural land in Warvada village on the Maharashtra-Gujarat border.
The land was bought by the family in 1968 for livestock and to support its dairy activities.
The dairy, started almost a century ago, has been a part of Mumbai's life. It was started by Parsi entrepreneur Nariman Ardeshir in 1916. Over the years, generations of Mumbaikars have thrived on its Mawa Cake, ras malai, basundi, sweet curd and rabdi.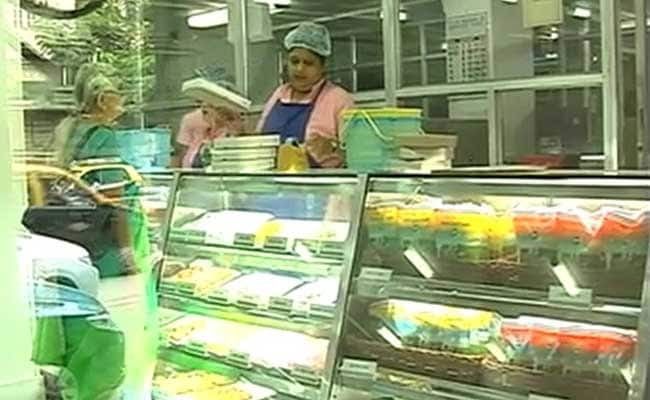 The Princess Street outlet will continue to sell its famous malai kulfi and sutarfeni.
http://www.ndtv.com/india-news/mumbais-parsi-dairy-will-not-close-say-owners-1210587