In Memory Of A Parsi Philanthropist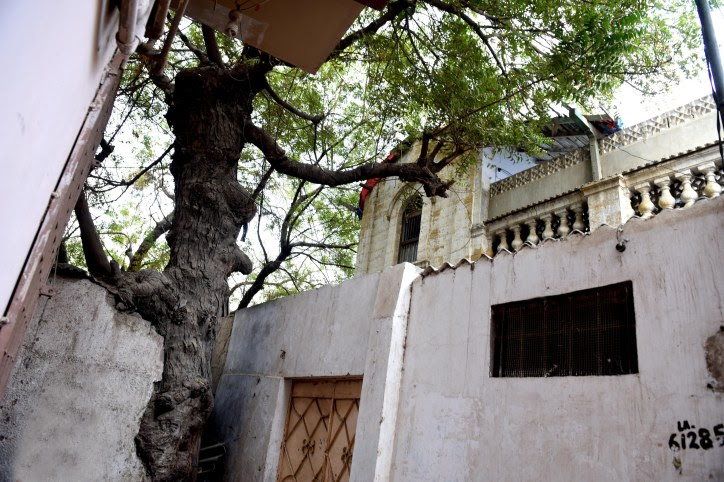 Located in Karachi, Jamshed Road was established in 1922. Stretching between M.A. Jinnah Road and Jail Road, most of the houses that once stood on Jamshed Road have been demolished and replaced by high-rise apartment complexes and commercial enterprises, such as auto repair workshops, banks and grocery stores.
Jamshed Road is named after Jamshed Nusserwanjee, a prominent Parsi philanthropist of his time. Fondly known as 'the Builder of Modern Karachi' Nusserwanjee was the first mayor of Karachi and the president of Karachi Municipality where he served for 12 years and transformed the city into a great and important metropolis. He also developed a first cooperative housing society (known as Jamshed Quarters) which is located there, catering to the city's growing middle class. What is more is that he was a close friend of Mr Jinnah.
As you drive down Jamshed Road, you will see remnants of small houses built in classic British colonial architecture. Not only that, once you step off the road, you will see quarter-like houses that were once used by the officers and government employees in the Raj period, one of them is known as 1865, which according to the residents, was used as a storage place for arms and ammunition by the British army .
Jamshed Road is home to a string of desi cuisine, which offers biryani, haleem, nihari as well as samosas and pakorays. A few bakeries are also located there for lovers of all things sweet. Recreational avenues are limited to a few parks. However, if you go to the adjacent M.A. Jinnah Road there you will find several parks, educational institutions, healthcare facilities as well as shopping and recreational avenues, in addition to the well-known iconic Quaid's mausoleum, Islamia College and TDF Ghar.
Although traffic, hustle bustle and rapid commercialisation can take its toll, Jamshed Road still retains its old-world charm.
https://writerlogophile.wordpress.com/2018/10/14/in-memory-of-a-parsi-philanthropist/