PARSI PAGHDIS AND PHETAS: ARMIN POONIWALLA
If there is one piece of our daily attire that has practically disappeared in the last century, it is headgear. And nowhere is it more noticeable, than the Parsis. Every single picture of Parsis right up to the early 1950's saw the men with headgear. Mostly the paghdi or pheta adorned the crown of every respectable Parsi gentleman. Sadly that concept today is completely lost. Headgear is now worn only on major ceremonial occasions like navjotes or weddings. And that too mostly by the immediate family.
A few years ago, one of the last Pheta makers passed away. Or so one thought….more on that later.
Burjorji Mistry who lived above Kala Niketan on Queens Road, Marine Lines; Mumbai was a pheta maker of repute. Sadly he did not pass on his craft to someone.
But Burjorji was not the only Mistry when it came to phetas and paghdis. There was the legendary Dinshaw B. Mistry who also made phetas and pagdis that still survive today and have become family heirlooms that get passed on from generation to generation.
As was widely thought of at the time of Burjorji's passing away, the art of pheta making still continues.
In a two part series Parsi Khabar will feature the two ladies who are keeping the flag flying and making phetas (and pagdis) today.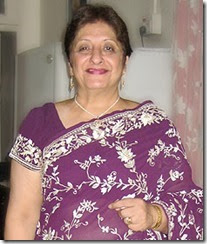 At a recent summer barbeque party at a friends home in New Jersey, my dear friend Jasmin Kotwal introduces me to some friends of hers who were visiting from India. And she casually mentions that the friend also makes pagdis and phetas. This friend turns out to be Armin Pooniwalla. I was fascinated to meet Armin and more importantly thrilled to know that there was someone who makes phetas in this day and age. Armin most vehemently told me she does, and I had to sheepishly accept my ignorance, and thank her for continuing the amazing craft of pheta making.
On Armin's website, she writes
The Paghdi is a majestic looking headgear worn by the Zoroastrians at the time of their wedding and other social events. The groom wears white trousers with traditional Iranian overcoat called "Dagli" also white in color and carries a shawl over his arm. On his head he wears traditional Parsi "Paghdi" or "Pheta". In ancient times the Paghdi was also worn by boys after their Navjote Ceremony.

This ancient heritage of wearing the Paghdi is followed by most of the well known members of Zoroastrian families like Sir Jamsetji Jeejeebhoy, Pirojsha Godrej, Jamsetjee Nassewanji Tata, Jamsetjee Bomanjee Wadia, Dadabhoy Navrojee and others.

I learned this dying art of making the Paghdi to revive our traditional ancient heritage of wearing it. The Paghdi is made on a mould with different types of materials such as cardboard, cotton, cotton silk etc. They are made in black and maroon color for wedding and in red color for Navjot boys.

For keeping the Paghdi in a good condition it should be always kept wrapped in a mulmul cloth or sadra and put in an inverted position in the box.
Armin's contact is
Armin F. Pooniwalla
12 Gulnar Bldg, Ground Floor, Hill Road
Bandra (West), Mumbai 400 050
Phone : +91 22 26423026
Mobile : +91 9819968419
Email : pooniarmi@gmail.com
Website: http://parsipaghdi.com
Courtesy :  Arzan Wadia – Parsi Khabar