How Mumbai bakery Theobroma built a pan-India fan following
Popularity of these brownies has helped Theobroma grow from a single cafe with just four tables to a chain of 13 outlets in Mumbai and four in Delhi-NCR region.
For a number of sweet-toothed Indians (myself included), no trip to Mumbai is complete without a brownie from Theobroma.
For over a decade, the patisserie chain founded by pastry chef Kainaz Messman has been serving up sweet treats as well as a range of breads, croissants, and sandwiches, to a loyal clientele in the city. But it's the brownies on offer, from the gooey chocolate and caramel "Millionaire" variant to the red velvet with tangy cream cheese frosting that have helped the company make a name for itself among outstation visitors, too.
"The brownies are basically what made us famous," Messman, who trained at Mumbai's Institute of Hotel Management, Catering Technology and Applied Nutrition, told Quartz. "That sort of become the cornerstone of the business."
The popularity of these brownies has helped Theobroma grow from a single cafe with just four tables to a chain of 13 outlets in Mumbai and four in the Delhi-NCR region. And in April, private-equity firm ICICI Venture invested $20 million to acquire a stake in the company, marking a new era for a family-run business that started out small in South Mumbai's Colaba neighbourhood.
Carrot cake to Cronuts
For Messman, who had been working as a pastry chef with the Oberoi group of hotels, the idea to strike out on her own with a pastry shop was inspired by the memories of the little patisseries in the South of France, where she spent some time as a teenager on a youth exchange programme.
In 2004, with help from her mother, Messman opened the very first outlet of Theobroma, named after the taxonomic classification for the cacao tree. On the menu were chicken puffs, some chicken rolls, a handful of desserts, and just two types of brownies: walnut and chocolate chip. Over the next few years, though, the menu would grow to include chocolates, flaky croissants, and carrot cake, among other items. But at that time, Theobroma was still one of the few patisserie cafes outside of five-star hotels, and with not as much social media and travels abroad, Indian customers were initially a bit sceptical about some of the options.
"We had to actually explain some of our products to our guests; at that point, many didn't know what a real croissant should be like, they were wondering why our croissant was flaking," Messman explained, adding that some customers were flummoxed by the carrot cake, wondering why the cafe decided to make cake out of a vegetable.

Nevertheless, they kept coming back for more, and six years after its launch, Theobroma began expanding across the city. Today, there's an outlet in many key neighbourhoods, serviced by a central kitchen in Bandra, and the company has grown to around 500 employees.
The menu is also expansive, including around nine different kinds of brownies, priced between Rs 65 and Rs 90, and the beloved "chip butty" sandwich stuffed with French fries. But over the years, Indian consumers have become much more aware of international food trends, so Theobroma has also tried to offer some of the quirky treats that have become big hits outside the country, including the "Cronut," the croissant-doughnut sensation created in New York by pastry chef Dominique Ansel. Even the red velvet cake, now one of the cafe's most popular items, was added to the menu because customers asked for it again and again, Messman said.
For regulars, what makes Theobroma stand out from the crowd of cafes and pastry shops that exist today is simply the promise of great flavour, no matter what you order on the menu.
"[Kainaz] is really passionate about her ingredients," food writer Vikram Doctor told Quartz in an email, noting that unlike many other cafes, Theobroma avoids using premixes and processed ingredients, and seeks out real, high-quality chocolate instead of compounds made with vegetable fat. As a result, its products are much more memorable than those found elsewhere.
And that explains why its first foray outside Mumbai was met with cheers from its already established loyal following in Delhi-NCR.
Cracking the national capital
Over the past few years, a number of beloved Indian food and beverage brands, from Bengaluru's The Fatty Bao to Delhi's Keventers to Kolkata's Flurys, have been entering new cities to cater to fans outside their home markets. In Delhi-NCR, Theobroma found that customers were excited to get a hold of its tasty treats without having to buy a plane ticket, and its client base has been slowly growing over the past few months.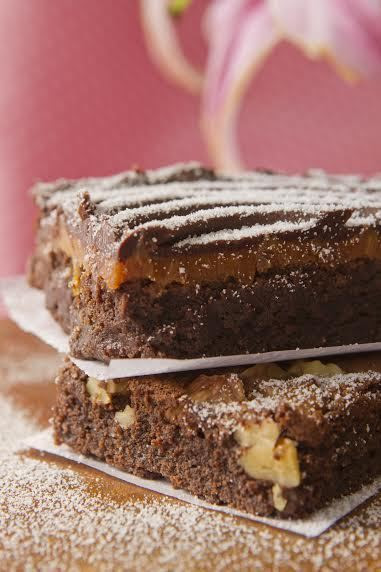 But setting up a kitchen in a new city wasn't easy, and Messman noted that the company wasn't able to do enough trials at first to test out its ingredients. As a result, it discovered that the sugar available was very different from what was used in Mumbai, requiring some extra effort to get the balance of flavours right. And even the flour posed a problem at the start, producing brownies that were too hard and too dry.

The other problem was that in space-starved Mumbai, little cafes are the norm; in Delhi, though, this isn't the case. Given its financial constraints, one of Theobroma's outlets is a kiosk in the Mall of India, the country's largest shopping centre, and that baffled a lot of customers who had made the trip out to Noida to visit the store.
"…we can't really afford a large space, so people used to get disappointed with the size of the outlet," Messman said. "…they were expecting a big, Delhi-style store and it wasn't that."
With funding in hand, though, Theobroma is determined to make it work. The coming months will see a new kitchen in Mumbai and 10-15 new outlets. But its fans in Bengaluru, Kolkata, Hyderabad, and beyond, will have to wait; for now, the focus remains on Mumbai and Delhi-NCR.
https://scroll.in/article/848866/how-mumbai-bakery-theobroma-built-a-pan-india-fan-following-one-gooey-brownie-at-a-time
https://qz.com/1059360/theobroma-mumbais-favourite-pastry-shop-is-building-a-national-following-one-gooey-brownie-at-a-time/