Mahrukh Motafram Appointed Trustee at Parliament of World's Religions
The FEZANA Executive is thrilled to inform the community about the appointment  of Mahrukh Motafram as a Trustee on the Board of the Parliament of World's Religions.
Mahrukh's term began in early January 2022. She is the only Zoroastrian on the PoWR Board.
At the end of 2021, Dolly Dastoor completed her three terms on the PoWR Board, and per their term limit rules stepped down.  In the last role Dolly served as the Vice-Chair of the Board of PoWR. Dolly's dedication and involvement at PoWR resulted in a large, meaningful and powerful representation of the Zoroastrian faith at the two Parliaments in Toronto 2018 and the virtual one in 2021. FEZANA thanks Dolly for her service on the PoWR Board and being a champion of our faith on this world stage.
Mahrukh's appointment as a Trustee gives our faith a seat at the table of a very important global interfaith organization.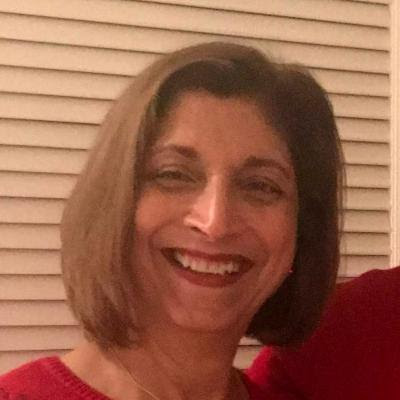 Mahrukh Motafram is a first generation immigrant from India who arrived in the US to pursue higher education. She graduated from the University of Illinois at Chicago in 1984 with a Master's degree in Bio-Organic Chemistry. Further education included an Associate degree in Business and Marketing from the Waukesha County Technical College, Pewaukee, WI in 2002. She is currently pursuing a certification in Nonprofit Leadership at Seattle University, WA.
Over the past three decades she has been actively engaged with the North American Zoroastrian community, with most of her contributions being with FEZANA. She has served on the FEZANA Executive Board, Co-Chair for Strategic Planning, and is currently the Co-Chair for North American Zoroastrian Congress committee. She currently serves as a member of the Executive Steering Committee of the upcoming 12th World Zoroastrian Congress 2022 in New York City. She is currently a  member, trustee and a past Board member of the Zoroastrian Society of Washington State.
Mahrukh served as a Board member as Vice President for Strategic Planning, and as a President for the Assistance LeagueÒ of the Eastside (2016-20), a nonprofit organization in Redmond, WA that serves local families affected by poverty, homelessness, assault, and domestic violence.
She is a member of the advisory council for the Center for Ecumenical and Interreligious Engagement at Seattle University, WA. She serves on the board of F.I.R.E.S – Fostering Interfaith Relations on the Eastside, (Seattle), WA representing her Zoroastrian faith and engages in interfaith community dialogues.
In her spare time, Mahrukh enjoys travel and the culinary arts with Feroze, her husband of 38 years.  She has two children, Freya and Jamsheed who have both built successful careers in the banking and financial services industries.
Please join us in congratulating Mahrukh on this appointment. She can be reached at mahrukhm83@gmail.com
Courtesy : Parsi Khabar